Tāiko Festival 2019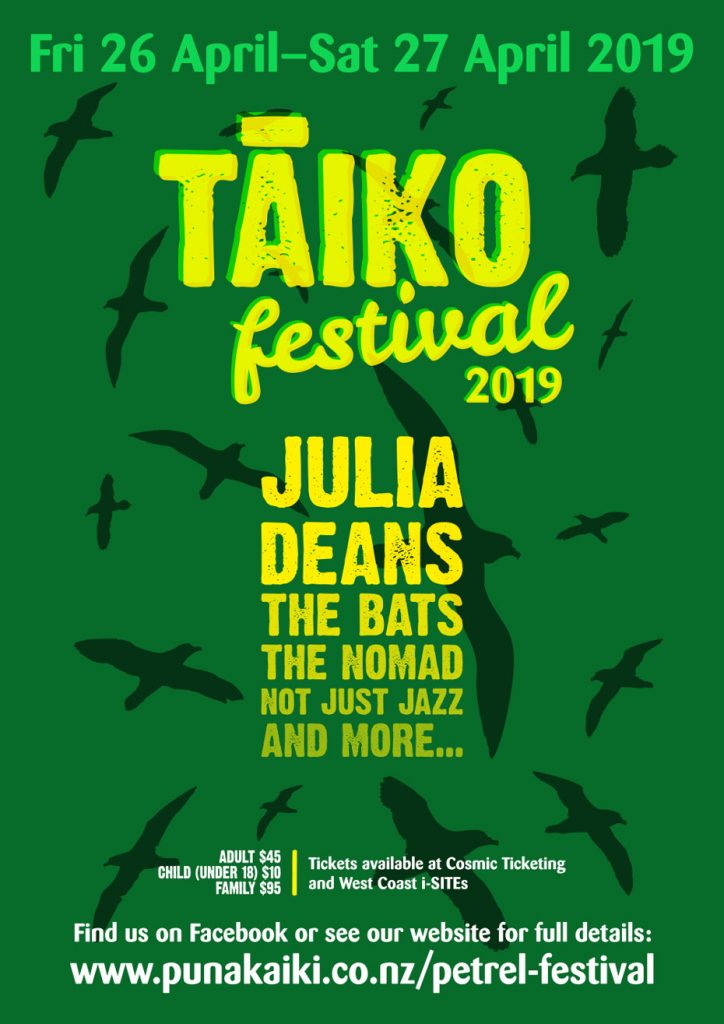 Buy Tickets from Cosmic Ticketing
Friday 26 April–Saturday 27 April 2019
A weekend of entertainment and conservation

---
The Westland petrel (tāiko) is endemic to New Zealand, and breeds only in the foothills of the Paparoa mountain ranges at Punakaiki.
During the breeding season, the tāiko can be found feeding off the West Coast and as far away as Cook Strait and Kaikoura. In the non-breeding season, it can be found from eastern Australia to Peru and Chile.
The Tāiko Festival celebrates the hardy Punakaiki local's epic journey home each year to breed. You can find out more information about the Westland petrel on the nzbirdsonline.org.nz website.
---
Sponsors
A big shout out to this year's Tāiko Festival sponsors – in no particular order (only alphabetical):
Your support is greatly appreciated as it adds value to the festival experience.
Thank you!